With beaches, sun and fun what's not to love about Malibu, CA? All sorts of different types of people looking for an awesome vacation flock to this sunny coast. Malibu beach rentals are some of the best to be found anywhere and that easy going California lifestyle can be a welcoming reprieve.
Nicknamed "The Bu" by surfers and locals, Malibu is known for having some of the best surf of anywhere in the world. The Chumash originally settled this area and named it 'Humaliwo' which means 'the surf sounds loudly.' Malibu's Surf Rider Beach was named the world's first surf riding reserve.
Malibu is located a convenient thirty miles from the Los Angeles International Airport. This makes to and from a breeze. There are all sorts of services from car rentals to anything else visitors may be needing to make themselves comfortable for their time there.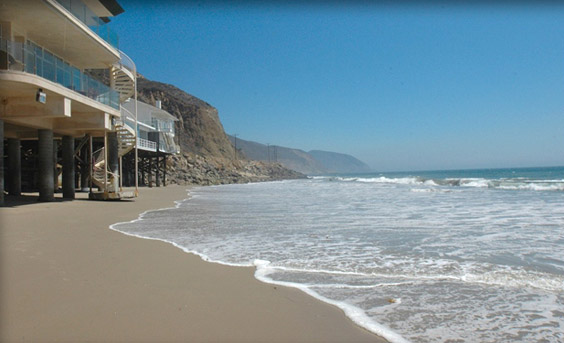 As you are looking for your next dreamy beach destination, here are six must do things in Malibu, CA.
Stroll along the Malibu Pier
The Malibu Pier is one of the most iconic, if not the most iconic landmarks in all of Malibu. Still maintaining much of its original look since it was built in 1905, the pier has gone through several renovations. It's a great place for people watching, fishing, shopping at the local book shop or watching people catch some waves. The pier is directly adjacent to Surf Rider Beach which is a famous surfers spot. There are also two eating options. At the end of the pier is a charming café with some tasty bites. While at the base of the pier is one of Malibu's most popular dining options, The Malibu Farm. No matter what, the pier makes for some great photo opportunities, especially if you can get there at sunrise or sunset.
Go to the Beach
This might seem like it goes without saying, but if you are going to Malibu then you must go to the beach. There are plenty of fabulous beaches all along the coast of Malibu and many guests have a ball beaching it up. If you want to narrow down and choose one to start with check out Zuma Beach. This one has a large and convenient parking lot, bathrooms and showers. Although this is a popular beach it is also a big beach. People can spread out and find their own patch of sand while still enjoying the amenities.
Stay in Awesome Accommodation
Known for being the home of Hollywood stars, people in the entertainment industry and other affluent people, Malibu loves its shiny appeal. If you are going and are able to, this is the place to splash out and live it up a bit. Many savvy travelers are veering away from the traditional hotel bookings and instead opting to rent a private place for themselves. By doing so you are still getting all the creature comforts of home, but with a bit more luxury to remind you that yes indeed you are on vacation. If you are able to go with a group friends as a family, the cost of renting these types of places can still be great value. When you are enjoying a few extra lavish luxuries, it will be worth waiting for this hard earned vacation.
Attend a Festival or Event
Malibu seems to have taken off as the host to a wide variety of festivals and events. It seems like there is always something interesting and unique going on. A few worth noting to check out are The Malibu International Film Festival, The Malibu Nautica Triathlon that is held each year in February, The Malibu Chili Cookout held every Labor Day, The Malibu Arts Festival held annually the last weekend of July or the Polar Plunge also held each February. Be sure to stop into a friendly visitor center and pick up a local events calendar. You don't want to miss anything cool happening around town.
Check out the Malibu Surf Shack
Serving locals and tourists since 1972 The Malibu Surf Shack is the place to go for all your watersport needs. If you have always wanted to try surfing, they can give you lessons. Want to rent a boogie board and play in those waves, they've got your covered. You can rent a kayak and head out for a bit of an ocean adventure. If you don't quite have the confidence or skill level, you can also join a guided excursion as well. Even if participating in actual water sports does not appeal to you, do try to stop in and check out the Surf Shack just to experience the vibe.
Go Hiking
With the Santa Monica Mountains a short drive inland Malibu is an outdoor enthusiasts dream. One of the more popular hikes is Solstice Canyon. This one is famous for its gorgeous waterfall and stunning vistas. There is also some history to be seen along this trail. There is an old stone cottage that dates back to 1865 as well as some signs of our more recent history as hikers can see the sad remains of some houses that had succumb to the wild fires. This hike is six miles in length, although it is easy for people to opt to hike smaller sections of the trail. Make sure you remember to carry and drink plenty of water and wear a hat while you are out there.
With so many wonderful places you could go, don't let the allure of those sunny beaches pass you by. Make sure you keep Malibu high on your list.